The working area "Political Education" aims at the political decision-making of adolescents and young adults and adults.
Our projects are thematically diverse and take place in the context of political-historical, democracy-strengthening and development-policy sustainable education.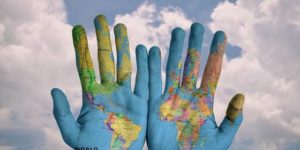 The Project for development policy education at Soziale Bildung e.V. Given the current situation, no events of the developmental policy education project will take place until 20.04.2020. We hope for the best and that we can soon resume our joint debates,...