The working area "Political Education" aims at the political decision-making of adolescents and young adults and adults.
Our projects are thematically diverse and take place in the context of political-historical, democracy-strengthening and development-policy sustainable education.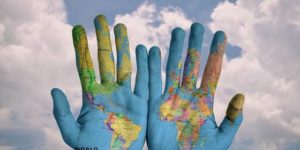 The Project for development policy education at Soziale Bildung e.V. Since the lockdown in march no events of the developmental policy education project (in brick and mortar settings) took place. In cooperation with the initiative KonsumGlobalRostock...